Community Foundation of South Jersey Announces the Appointment of Three New Board Members
Community Foundation of South Jersey (CFSJ) has announced the addition of three new Board members. The Honorable Raymond A. Batten, Commissioner Alisa Cooper and Mark S. Hodges were unanimously voted onto the Governing Board at the April 2017 Board meeting.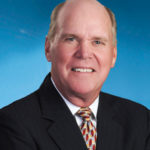 Raymond A. Batten is Of Counsel for Archer Laws' Business Litigation Department where he concentrates on Alternative Dispute Resolution and Mediation. Prior to joining Archer, Judge Batten was appointed to the New Jersey Superior Court by Governor Jim Florio in 1992 and was reappointed for tenure in 1999 by Christie Todd Whitman. Judge Batten served on the Criminal Division of the Cape May County Court from 2002 to 2013 and as the Presiding Judge of the General Equity Division for Vicinage 1 in 2013. Prior to his judgeship, Judge Batten was a former Assemblyman from New Jersey's 1st district and a former municipal prosecutor. He lives with his wife Mary Frances in Cape May, New Jersey.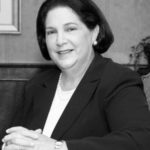 Alisa Cooper, a native of Atlantic City, was appointed to the New Jersey Casino Control Commission in 2012 by Governor Chris Christie, and reappointed to a full, five-year term in 2014. Commissioner Cooper is responsible for licensing New Jersey's casinos and its key employees as well as handling appeals and decisions imposed by the NJ Division of Gaming Enforcement. Cooper also had a long career in the music and entertainment industry & owned and operated "Alisa Cooper Orchestras" for several decades.  Cooper was also an Atlantic County Freeholder-at-large and in 2014, was inducted into the Atlantic County Women's "Hall of Fame" for her years of dedication to public service and government.  Cooper lives in Linwood, NJ with her husband Doug Little and their son, David Cooper Little.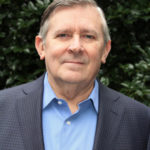 Mark S. Hodges is Principal of Blueprint Strategic Consulting, a management consulting firm that provides strategic planning, organizational development and quality management services. Prior to launching Blueprint, Hodges served as the Chief Quality Officer for Bayada Home Health Care and the Founding Executive Director of the Joseph Fund in Camden, NJ. Hodges also held the titles Senior Vice President of Corporate Operations for Hovnanian Enterprises as well as Vice President of Marketing and Sales, and Director Quality Management for Scarborough Corporation. Mark and his wife Susan live in Haddonfield. NJ.
CFSJ Board President John C. Connell says the addition of these three Board members ensures that the organization's leadership represents the broad geographic region it covers. "In keeping with our priority to serve the entire eight-county South Jersey region, these outstanding individuals with deep ties in their local communities will help CFSJ further its work to increase the philanthropic dollars available to address South Jersey's unique and varied needs."
Community Foundation of South Jersey is a non-profit organization that sets up charitable giving funds for individuals, families, companies and communities. CFSJ has over $21 million in managed assets, and in partnership with our fund-holders, has given out nearly $7 million in grants and scholarships since launching in 2009. For more information, visit communityfoundationsj.org.