2017 Professional Advisor Seminar
Multi-Generational Philanthropy
How Advisors Can Help Families to Use Philanthropy
to Transmit Values And to Work Together Multi-Generationally
May 23, 2017 | 8 to 10:30 AM
At The Evergreens

309 Bridgeboro Road, Moorestown, NJ 08057
Sponsors
---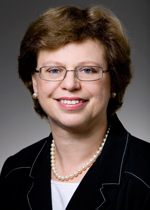 FEATURED SPEAKER
Carol G. Kroch [BIO]
Managing Director Wealth and Philanthropic Planning
Wilmington Trust Company
ABOUT THE PROGRAM
Kroch will focus on how advisors can work with families interested in multigenerational philanthropy.  We'll discuss how to help them achieve family and philanthropic goals, as well as tax-efficient planning.  Learn why there is so much interest in multi-generational philanthropy in today's environment, and what assets and structures work best for family philanthropy?  We'll explore outright gifts, charitable lead trusts, private foundations, donor-advised funds and supporting organizations.  We will review the advantages and disadvantages for each structure, including the estate and income tax advantages, as well as the special considerations required when making gifts of S Corporation stock and closely held stock.  We will also discuss family dynamics, the need for communication among family members, and how to handle a charitable beneficiary.  Finally, we'll look at the impact of possible changes to the charitable income and estate tax deductions.
This segment will be followed by
Case Studies in Customized Charitable Giving Funds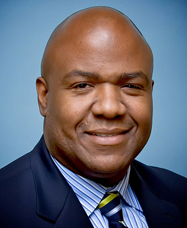 PRESENTER
Sidney Hargro [BIO]
Executive Director
Community Foundation of South Jersey 
---
MEETING AGENDA
8:00  am – 8:30am      Registration/Breakfast/Networking
8:30 am – 10:30 am    Educational Program (2 hours credit)
An educational program co-presented by the Community Foundation of South Jersey
and the Estate and Financial Planners Council of Southern New Jersey.
---
Speaker Bios
Carol G. Kroch
Managing Director Wealth & Philanthropy, Wilmington Trust Company

Carol G. Kroch is National Director of Philanthropic Planning at Wilmington Trust.  She has extensive experience working with individuals and charitable organizations in estate, trust, and charitable gift planning.
Carol was named by Private Asset Management Magazine in 2016 and 2015 as one of the 50 most influential women in private wealth.  She is a Fellow of the American College of Trust and Estate Counsel and serves on the National Conference of Lawyers and Corporate Fiduciaries. Carol co-chairs the Art and Collectibles Committee of the Real Property Trust and Estate Law Section of the American Bar Association and was the ABA Advisor for the Uniform Prudent Management of Institutional Funds Act.  She is a member of the Nemours A.I. duPont Hospital for Children Planned Giving Committee (past Chair), the Children's Hospital of Philadelphia Legacy Advisors Group, and the Barnes Foundation Professional Advisors Council. Carol holds a J.D. from Boston College Law School, where she was a member of the Law Review and the Order of the Coif, and a bachelor's degree from Wellesley College.  Previously, Carol was senior counsel at The Robert Wood Johnson Foundation, the country's largest healthcare foundation, and was in private practice in Philadelphia and New York.
Sidney R. Hargro
Executive Director, Community Foundation of South Jersey
Sidney Hargro became the first executive director of Community Foundation of South Jersey in November 2009. Under his leadership, the Foundation has grown from $400,000 in assets to over 30 donor funds and $15 million in assets today. The foundation works with donors, businesses, and others to create charitable giving funds that collectively improve South Jersey communities. Prior to CFSJ, he was the Senior Officer of Strategy and Organizational Learning at The Columbus Foundation where he led the business and innovation strategy, and served as the philanthropic advisor to the Siemer Family Foundation, Paul G. Duke Foundation, philanthropic advisor to the Siemer Family Foundation, Paul G. Duke Foundation, NetJets Corporation Fund, and Central Benefits Healthcare Foundation.
Sidney is a Lecturer in the School of Social Policy & Practice at the University of Pennsylvania, and actively services on regional and national boards including, Grantmakers for Effective Organizations, Council of New Jersey Grantmakers, United Way of Southeastern Pennsylvania and Southern New Jersey, Rutgers School of Nursing Community Advisors, and Creating the Future.
Mr. Hargro has a bachelor's degree summa cum laude in mechanical engineering from North Carolina Agricultural and Technical State University in Greensboro, NC, a master's degree in mechanical engineering from The Ohio State University in Columbus, Ohio, and a Master of Divinity degree from United Theological Seminary in Dayton, Ohio.